2010 Rochester Theology Conference: A Christian Perspective on Islam.
Featuring Dr. James R. White
---
One of the sessions was on the trustworthiness of the New Testament.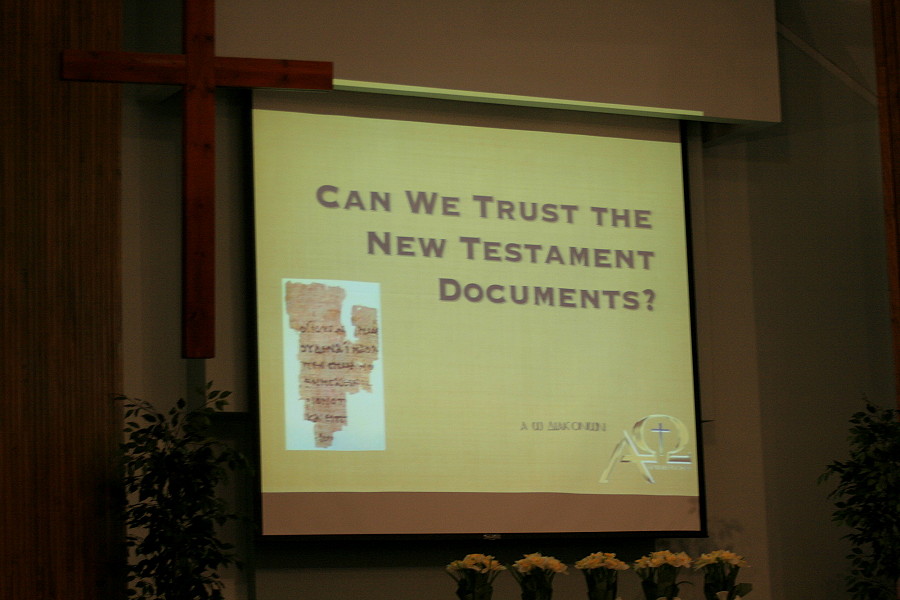 Here's "Doc" waxing eloquent.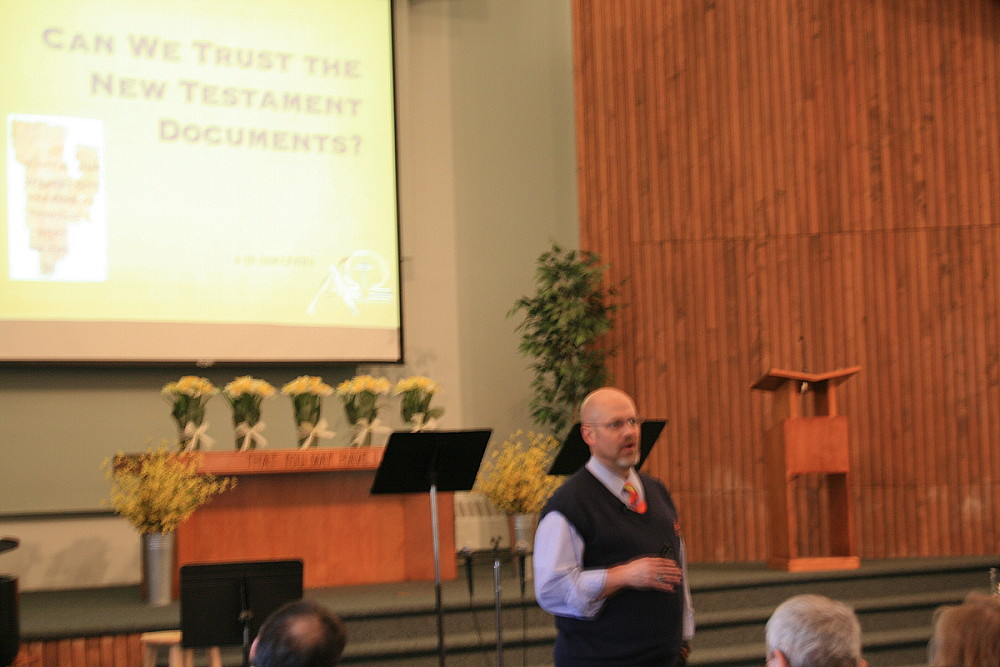 This is a nice slide of Doc's trip to a museum in Australia where he saw P91.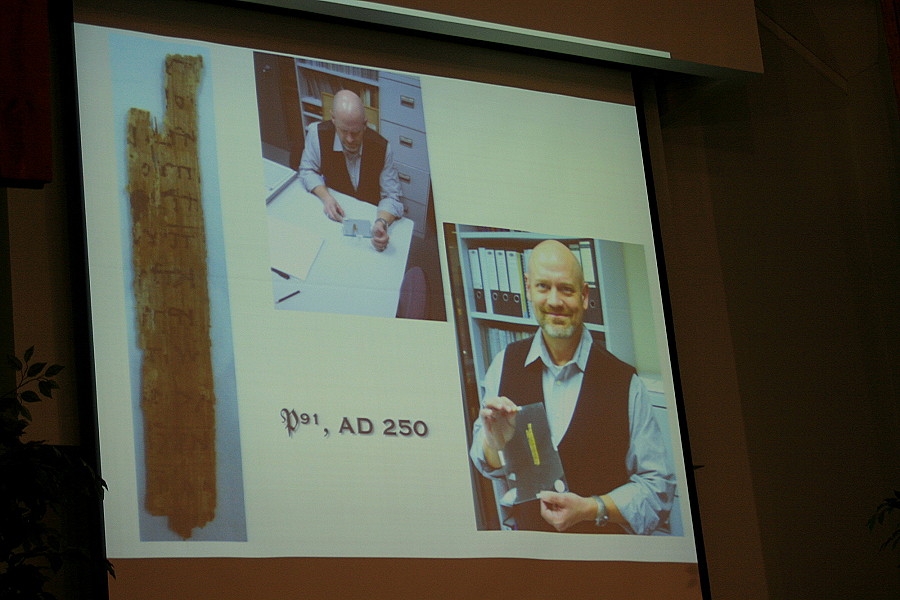 Do you promise? Really?!.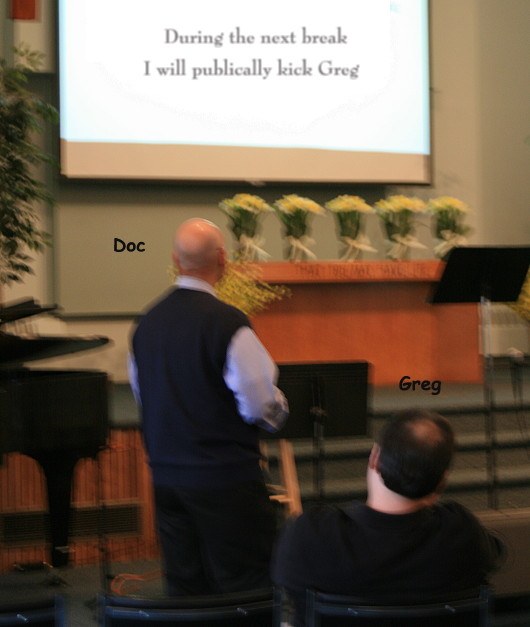 Greg getting 'kicked' by Doc. It's an inside joke for those who frequent the Alpha and Omega chat channel were Greg has become notorious for getting booted (out of the channel).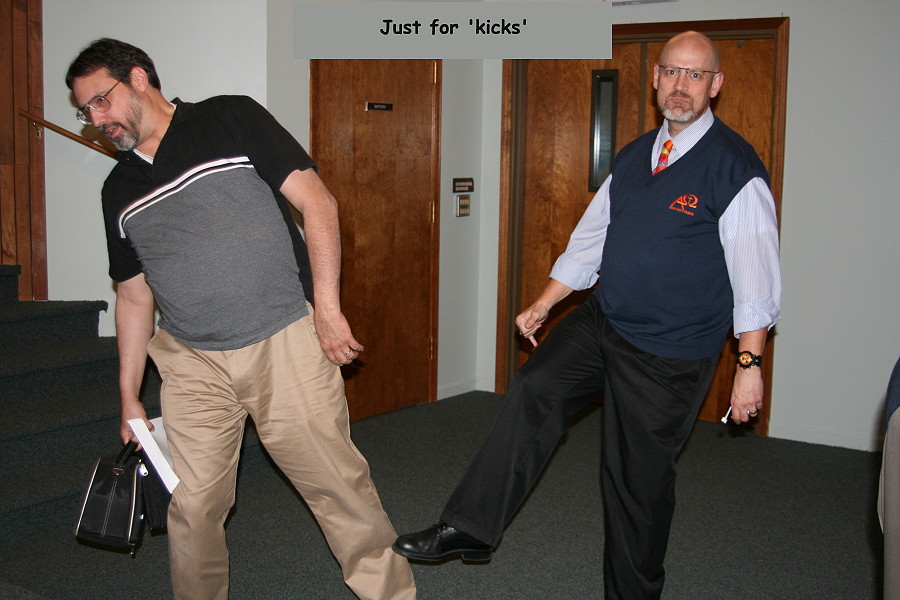 "We really are friends."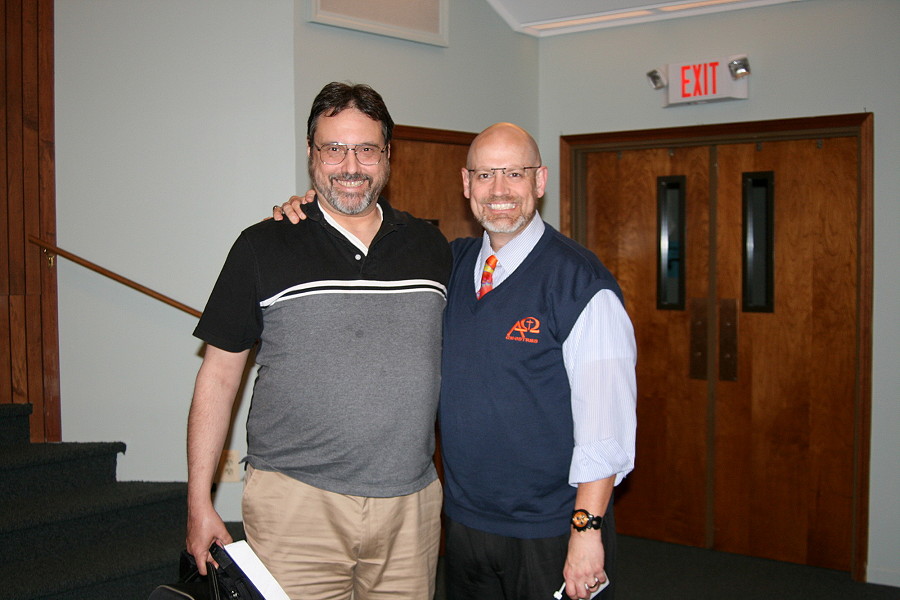 A pic of yours truly, Dr. White, and Pastor Reid Ferguson of our sister church, the Evangelical Church of Fairport (main sponsor of the conference).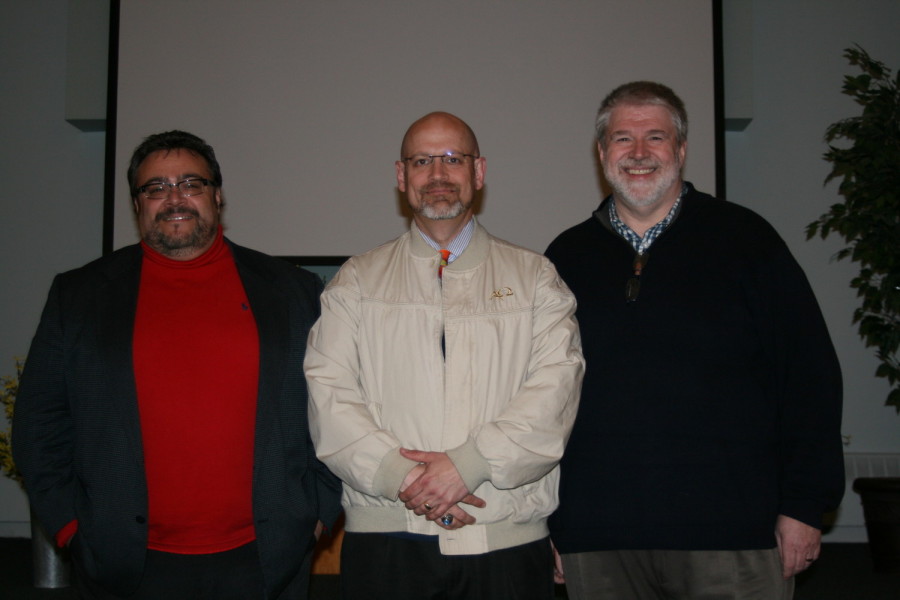 ---