Sermon Central Raw and Uncut
Unedited Sermon MP3 Files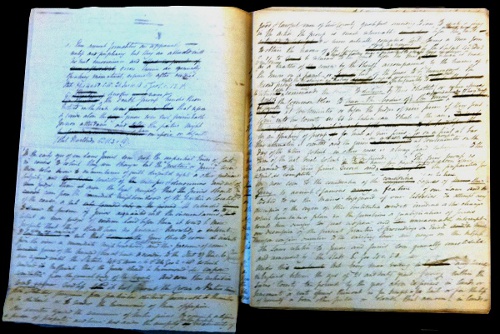 These are raw, unedited mp3 files of my most recent sermons. The stickler for detail that I am, I do the initial edit of my sermons before they are released to the Grounded In Grace website. This is my final 'QC' analysis to ensure that I have spoken as clearly and accurately as possible (I don't manuscript my sermons so I listen to each audio file - often a painful process!). The time it takes to get the final version on the Grounded In Grace page usually takes 2-3 weeks after the message was preached. This is problematic for those who miss a Sunday and don't want to miss the flow of thought in a multi-part sermon series.
These files are primarily for my brethren at Clarkson Church. Please do not share these files. Wait until the final, edited version is uploaded to the Grounded In Grace page linked at the logo below.

---
Galatians 2:21 (August 2)
Galatians 3:1 (September 27)
Galatians 3:2-5 (October 4)
Galatians 3:6a (November 1)
Galatians 3:6b-7 (November 22)
Galatians 3:8-9 (December 6)
* Sermons will be deleted from this page as soon as the edited versions are uploaded to Grounded In Grace.
---